Your child's classroom may have subscribed to Skybrary, an online reading service for grades K-3rd featuring an award-winning library of books, real-world video field trips and more.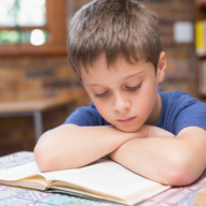 Give the Gift of Reading
Purchase Skybrary for a classroom or school in need. Students and their educators will receive unlimited access to our award winning library plus educator created lesson plans and easy-to-use teacher management tools. Reading practice builds literacy and learning skills, give the joy of reading to a classroom in need today.
Get Skybrary for Families
You can also purchase Skybrary for your other children at home. Try it free, learn about our subscriptions for families or gift it to a friend. Let all your children experience the magic of reading.